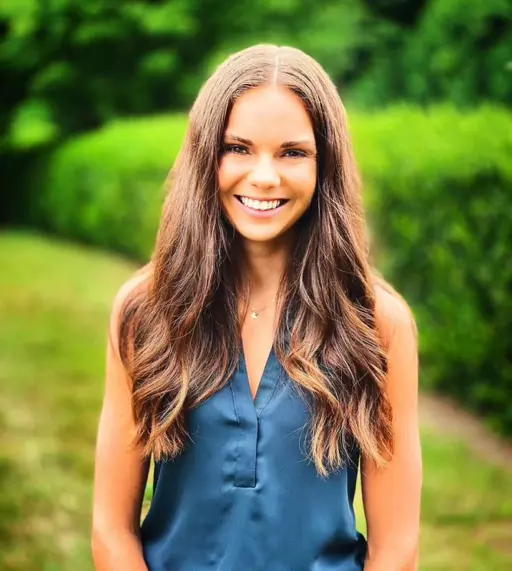 Dr. Chelsey Orr, DC
Dr. Chelsey is originally from Canada; she spent her summers at the lake with her family and always loved being outside and on the water!
As a soccer player and wrestler in high school she discovered Chiropractic through an injury and as she learned more about the amazing benefits of Chiropractic Care she fell in love with the philosophy and lifestyle that comes with it.
Passionate about holistic health she attended Life University in Atlanta, GA where she met and graduated from the Chiropractic Program with her husband Dr. Ian in 2020. Her undergraduate degree is in interdisciplinary studies with a focus on exercise science.
She loves spending time outside on walks, hikes and going to parks with her family, Dr. Ian, Scotti Amelia their daughter and their dog Oliver. Her passion within the Chiropractic field focuses on pediatrics and pregnancy care.
She is a part of the International Chiropractic Pediatrics Association and is Webster certified. She loves seeing Mommas achieve their birth goals and babies and kiddos reach their milestones through comprehensive chiropractic care and at home homework to work through primitive reflexes.
Want to learn more about Dr. Chelsey Orr? Feel free to call us today! 
Experience the Difference!
Come experience the difference at Collective Chiropractic! Our knowledgeable team is here to help you reach your health goals through personalized treatments that are tailored specifically for you.
Contact us today for more information or to schedule an appointment!
Professional Chiropractic Care From Collective Chiropractic!
At Collective Chiropractic, we're dedicated to improving your quality of life with personalized care and attention. Our experienced team of professional chiropractors are here to help you achieve the best possible outcome for your health and well-being. With our state-of-the-art equipment and techniques, we can provide you with the highest level of care possible.