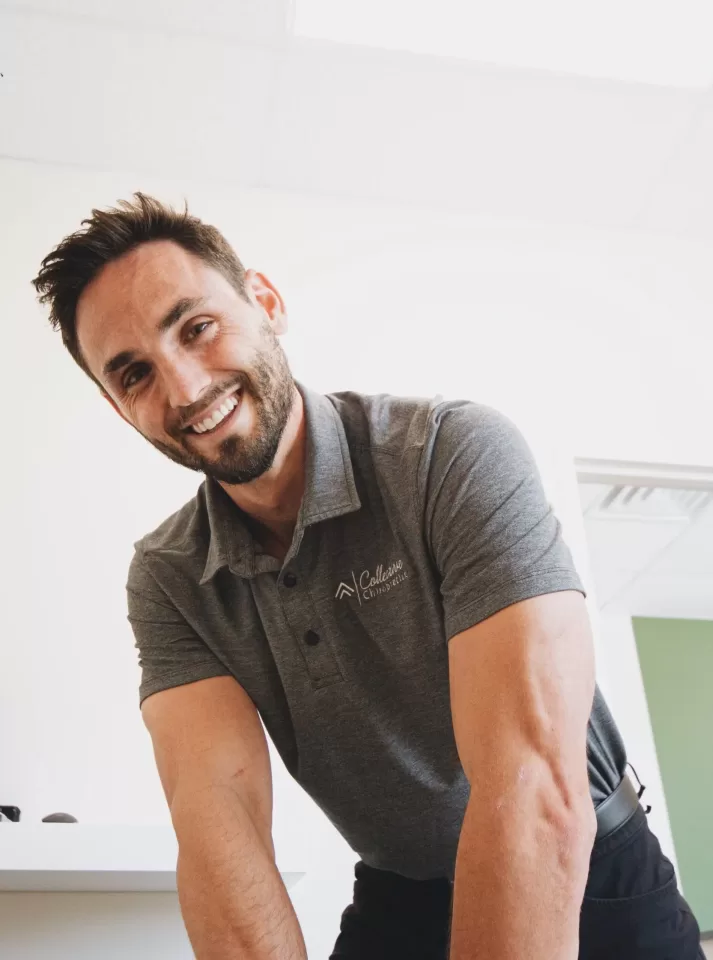 Dr. Ian Orr is a native of the greater Charlotte area. He was raised in Mooresville, NC and attended Catawba College where he earned his Bachelor's Degree in Business. 
He was fortunate enough to see success in both the classroom and on the soccer pitch. He graduated Magna Cum Laude and was the captain of the soccer team, where he received such accolades as all-conference for sport as well as being named to the academic-athletic all-district and all-region teams. 
After receiving his bachelors, Dr. Orr attended Life University's College of Chiropractic program to begin his journey of becoming a chiropractor and serving those in need. He excelled in his programs and was able to graduate early, with magna cum laude honors, after completing an intensive six-month internship spread out between Chattanooga, TN and Fort Mill, SC. 
Dr. Orr's extensive background in sports has fueled his passion for treating athletic injuries and gaining additional training throughout his schooling to focus on the biomechanics of the human body. Dr. Orr truly enjoys working with his patients to better their life through a combination of regular Chiropractic care, nutrition and overall lifestyle habits. 
Dr. Orr has always had a knack for adjusting and caring for patients, he was often asked throughout his schooling to lead and teach others. Dr. Orr has trained in adjustments with a variety of techniques including Full Spine, Motion Palpation, Thompson, Gonstead, TRT, CBP, Graston, ART and Arthrokinematics. He is often sought after due to his many successes in patient treatment and resolution of symptoms. 
Dr. Orr lives in Fort Mill and enjoys spending time with his wife Dr. Chelsey, who is also a Chiropractor, and their dog Oliver (Dogter Ver). Dr. Orr is a youth soccer coach for the Fort Mill area and frequently spends his weekends and days off exploring the outdoors, playing sports, and enjoying the lake.
Want to learn more about Dr. Ian Orr? Feel free to call us today! 
Experience the Difference!
Come experience the difference at Collective Chiropractic! Our knowledgeable team is here to help you reach your health goals through personalized treatments that are tailored specifically for you.
Contact us today for more information or to schedule an appointment!
Professional Chiropractic Care From Collective Chiropractic!
At Collective Chiropractic, we're dedicated to improving your quality of life with personalized care and attention. Our experienced team of professional chiropractors are here to help you achieve the best possible outcome for your health and well-being. With our state-of-the-art equipment and techniques, we can provide you with the highest level of care possible.