Indian Land, SC Top-Rated Chiropractic Care 
Pain can come in many forms, but it doesn't have to stay. Trust us for the best chiropractic care available. Call (803) 274-5851
Safe & Effective Family Chiropractic Care in  Indian Land, SC
Collective Chiropractic believes that health comes from within. That's why we take a personalized approach to chiropractic care in Indian Land, SC. We work with each patient individually to craft a unique treatment plan to fit their needs and lifestyle. With our customized approach, you can trust us to support your body's natural healing process and get the relief you need.
Our experienced team of professionals understands that every patient is different. Our goal is to diagnose the root cause of your pain so we can provide an effective solution tailored just for you. We use a variety of techniques including physical therapy, spinal adjustments, massage therapy and more to treat a wide range of ailments such as back pain, neck pain, sciatica and headaches.
We strive to provide every patient with the highest quality of care possible. Our knowledgeable staff is dedicated to helping you achieve your goals for better health and wellbeing through personalized chiropractic care in Indian Land, SC. Contact us today for more information or schedule an appointment online!
About Indian Land, SC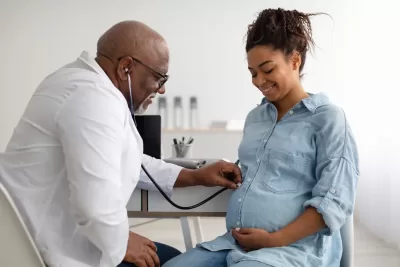 Indian Land, SC is a small town located in the northern part of South Carolina. The town is also home to several festivals such as the Indian Land Festival and the Fourth of July Celebration.
There are plenty of outdoor activities to do in the area, such as fishing, boating, hiking and camping. With its welcoming community and vibrant atmosphere, Indian Land is an ideal place to visit or call home!
Our chiropractors at Collective Chiropractic are passionate about providing excellent care to the people of Indian Land and surrounding areas. We specialize in offering personalized approaches to chiropractic care that target each individual's specific needs.
Whether you need pain relief from a chronic condition or preventive care after an injury, we provide the highest quality service with expertise in spinal manipulative therapy, ergonomics, physical rehabilitation, postural correction and more!
Pediatric: Gentle & Natural Chiropractic Care For Your Little Ones
A healthy spine is essential for your child's development. Our gentle chiropractic care at Collective Chiropractic can help ensure that your little one has the best possible start in life.
Our team of experienced pediatric chiropractors will work with you to create a personalized treatment plan that takes into account your child's individual needs and health goals.
We offer therapies and treatments accredited by the International Chiropractic Pediatric Association such as spinal manipulation, manual therapy, decompression techniques, massage therapy, and more. All of our treatments are performed with a gentle touch so as not to cause any discomfort or pain to your little one.
Our pediatric chiropractor addresses issues including:
Ear Infections

ADD/ADHD

Autism

Constipation

And Many More!
We understand that each child is unique and deserves a customized treatment plan. That's why we use the most advanced and natural methods so you can rest assured your little one is in safe hands.
Discover the healthiest way to care for your children with the help of our pediatric chiropractors!
Pregnancy: Chiropractic Care for Expectant Moms
Pregnancy is a beautiful time of life, but it can also be challenging. At Collective Chiropractic, we understand the pain and discomfort associated with pregnancy, which is why our team provides specialized care designed specifically for pregnant women. We believe that every mom-to-be should be able to enjoy her pregnancy without worrying about aches and pains.
Our chiropractors have extensive training in chiropractic treatment and adjustments such as:
Postpartum Chiropractic Care

Webster Technique

Side Posture Technique

Drop Table Technique
Our chiropractic treatment, adjustment, and exercises help reduce pain in the back and other joints by helping restore joint mobility and reducing pressure on nerves. It's natural, non-invasive, and safe for pregnant women – which makes it a desirable option for those wanting to avoid medications during pregnancy. Plus, our treatments are gentle enough to be safe for both mom and baby.
Are you pregnant and looking for a safe way to reduce discomfort? Experience the comfort of chiropractic care right from your home with Collective Chiropractic. Give us a call to get started!
Comprehensive Wellness Care for a Healthy Body
Collective Chiropractic provides comprehensive wellness care to help you maintain a healthy body and spirit. Our experienced practitioners specialize in using a variety of therapies, such as chiropractic adjustments, massage therapy, nutritional counseling, exercise therapy, and lifestyle modifications.
Together, our team of health professionals will develop an individualized plan tailored to your specific needs so that you can reach your personal wellness goals. Utilizing a combination of therapies enables us to treat the underlying cause rather than simply masking symptoms. This approach helps ensure long-term benefits instead of just short-term relief from:
Low Back Pain

Nervous System Issues
Reasons Why Our Patients Love Us
At Collective Chiropractic, we focus on the whole person, considering their overall health and well-being, to promote a healthier life. Our high-quality treatments aim to take care of both the body and mind for optimum health. 
We take pride in knowing that our patients in Indian Land, SC leave us feeling healthier and happier—and that alone is what makes us strive to keep our standards of wellness so high. 
We Treat Patients Like Family

We Listen To Your Concerns & Understand Your Individual Needs

We Offer Personalized Chiropractic Care Plans 

We Ensure a Stress-Free & Comfortable Clinic for All Patients 
Our team works with each patient to create a custom care plan that works for them so they can alleviate their pain and live healthier lives. Experience the Collective Chiropractic difference – book an appointment today!